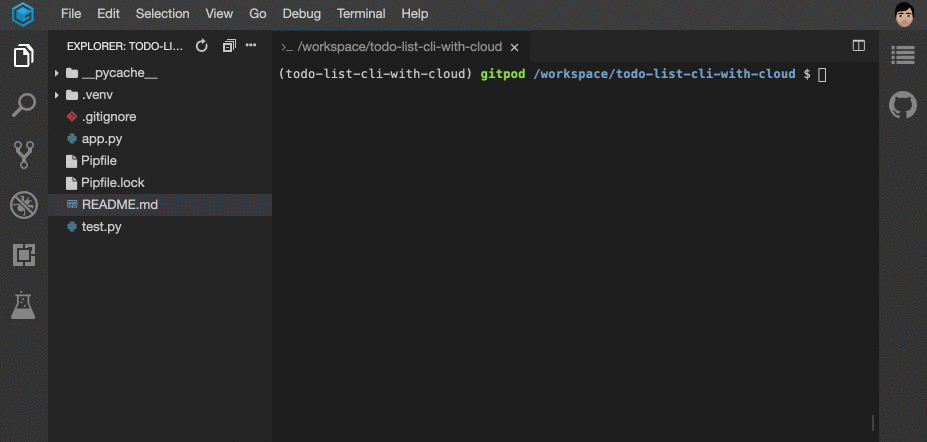 Today you will be building a TODO list using API's to sync it with the cloud.
You will practice:
Python lists/arrays.
Python Dictionaries.
Using the requests package for API communication.
HTTP Protocol.
We are going to be using BreatheCode Todo's API to upload and download the TODO's, please refer to the HTTP and REST lessons as a quick background research for the project.
Get todo's by calling: [GET] /todos/user/<username>
Initilize the todo list: [POST] /todos/user/<username>
Update your todo list: [PUT] /todos/user/<username>
🌱 How to start this project
Do not clone this repository.
The first step to start coding is cloning the python boilerplate on your local computer or opening it using gitpod.
a) If using Gitpod, you can clone the boilerplate by clicking here. b) If working locally, type the following command from your command line: git clone https://github.com/4GeeksAcademy/flask-rest-hello.
💡 Important: Remember to create a new repository, update the remote (git remote set-url origin <your new url>), and upload the code to your new repository using add, commit and push.

2. Install the dependent packages by typing: 

$ pipenv install --python 3

Get inside your virtual environment by typing:
You can run the project by typing:
You can also run the tests for the project:
📝 Instructions
Your app must work from the command line like this.
The user should be able to add new tasks.
The user can add as many tasks as they want.
The user can delete tasks by specifying the task position in the list.
The app must be able to save todo's to the cloud using BreatheCode Todo's API
The app must be able to download (load) the todo's from the BreatheCode Todo's API