Learn the basics about functions in Javascript:
Basic theory about functions in javascript.
Learn the syntax on how to create functions.
How to call functions.
What are function parameters and the return statement.
How to create tradiciontal, arrow and anonymus functions.
Use functions in different scenarios like for replacing vowels in a string.
These exercises are intent to be built by collaboration, we need you! If you find any bugs or misspells please contribute and report them.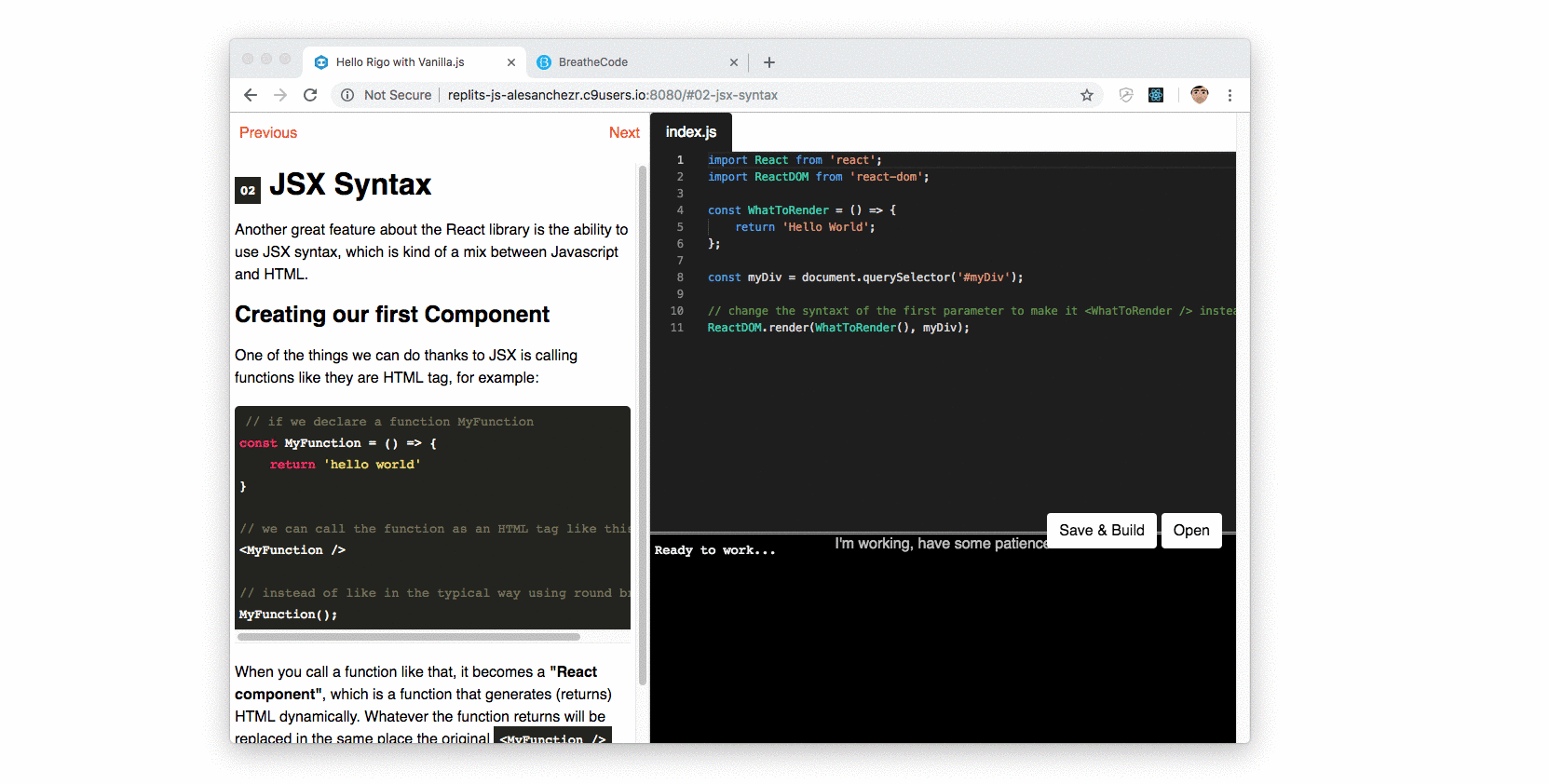 Note: The exercises have automatic grading but its very rigid and string, my recomendation is to ignore the tests and use them only as a recomendation or you can get frustrated.
How are the exercises organized?
Each exercise is a small react application containing the following files:
app.js: represents the entry file for the exercise.
README.md: contains exercise instructions.
test.js: you don't have to open this file, it contains the testing script for the exercise.
Contributors
Thanks goes to these wonderful people (emoji key):
Alejandro Sanchez (alesanchezr), contribution: (coder) 💻 (idea) 🤔, (build-tests) ⚠️ , (pull-request-review) 👀 (build-tutorial) ✅ (documentation) 📖

Paolo (plucodev), contribution: (bug reports) 🐛, contribution: (coder), (translation) 🌎

Marco Gómez (marcogonzalo), contribution: (bug reports) :🐛, (translation) 🌎
This project follows theall-contributors specification.Contributions of any kind are welcome!